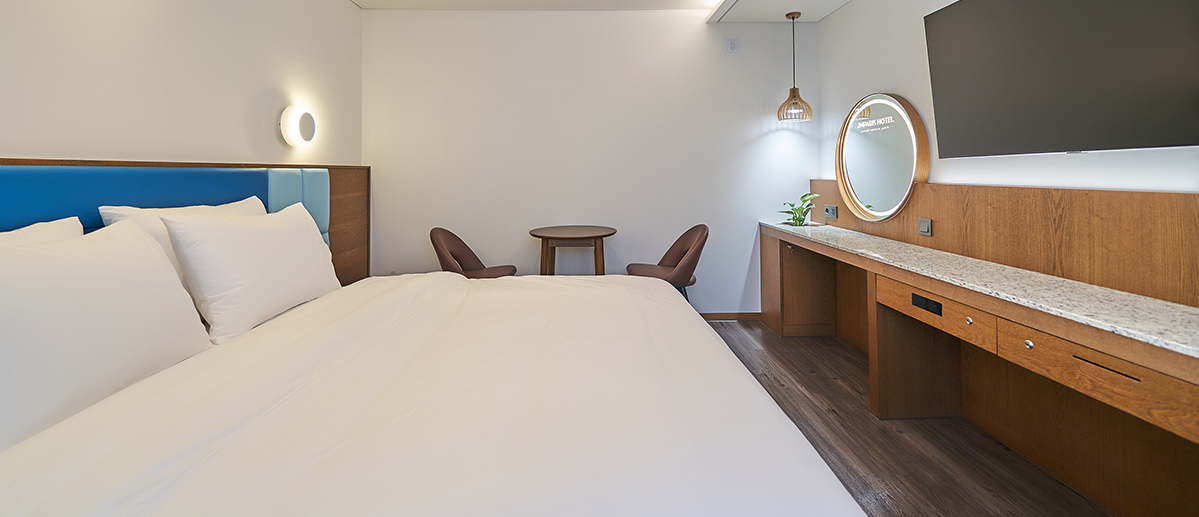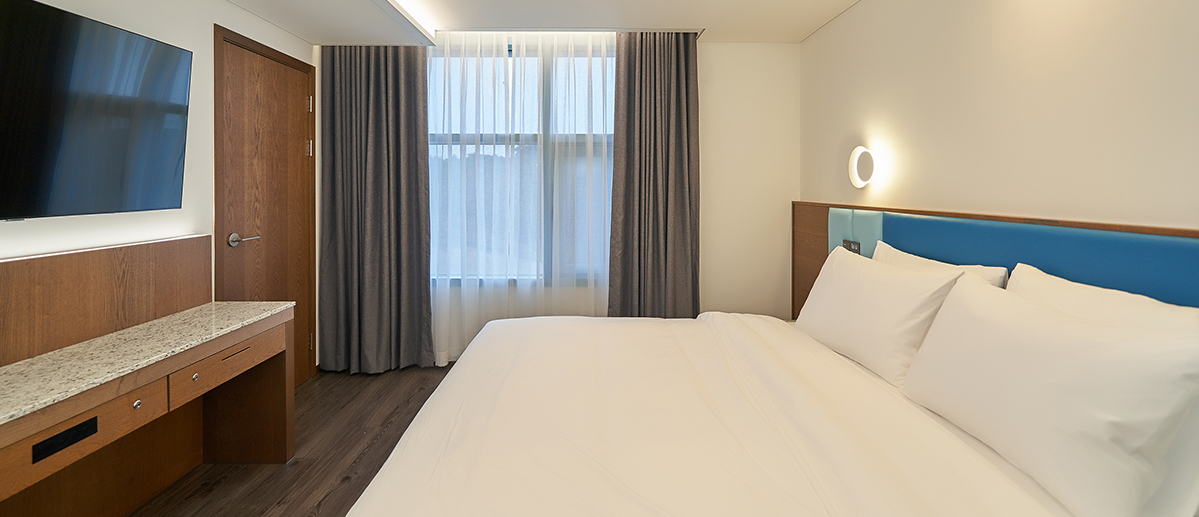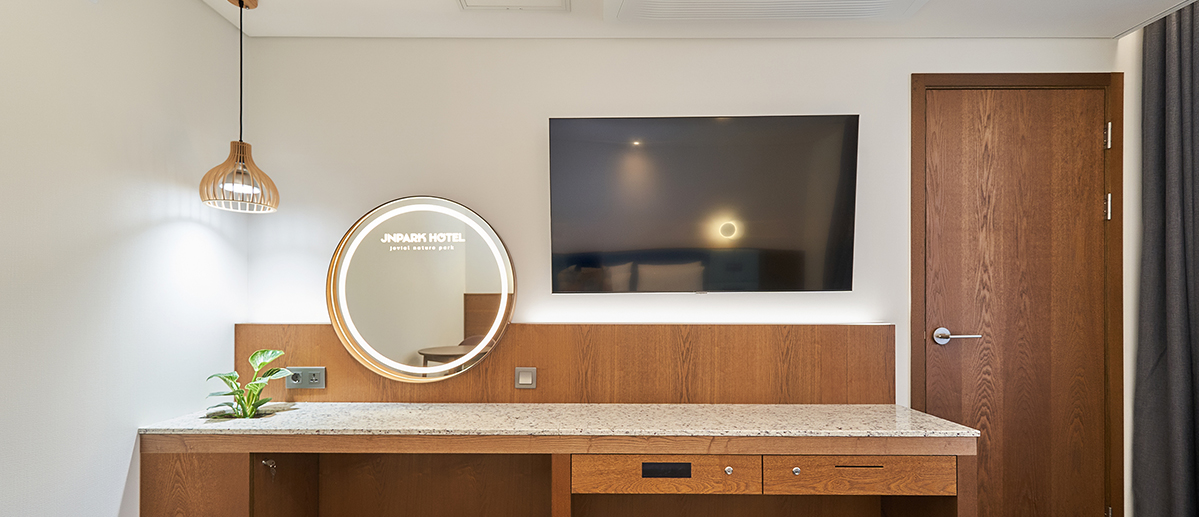 Wellness Room Surrounded by stunning natural beauty, Wellness room type is take a modern and elegant appearance,
creating a warm and relaxed ambience for all our guests.
Room Information

Detail: 1 Room, 1 Bathroom Type: King Size - King Size Bed Area: 37.8㎡

Amenities

Living Area 65 inch LED TV / 5G wifi Coffee Pot Table / Chair Coffee Cup
Highball Glasses
On the Rock Glasses
Shot Glasses
Wine Glasses
Wine Opener 2 Bottle of Free water Refrigerator Air Conditioner Closet / Shoe Closet Slippers Mobile charger Fire extinguisher Emergency Flashlight Heating Pad
Bathroom Area Foot bath / LED Mirror Hairdryer Hair Straightener Amenities
(Shampoo, Conditioner, Shower gel, Body lotion) Shower cap Toothpaste & Brush Nail Kit Sewing Kit Comb Vanity Kit

Usage Guid

Check in 15:00 / Check out 11:00 Smoking is not allowed in all rooms and terraces. For extra duvet, you will be charged 22,000 won per night. If you order additional bottle of water in room,
It will be charged 1,000 won per bottle. If you add face towels, you can get 2 free.
Additional orders, 1,000 won will be charged per towel.
Inquiry 032) 752 9892~4